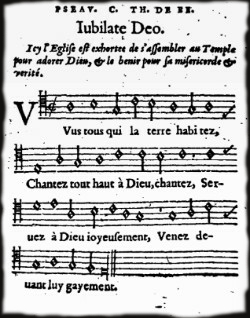 by Christopher Nelson, SMM New York 1969
This website presents the Bible in verse.
Virtually all portions of Holy Scripture
that can be reasonably versified
are here, including passages
that are already in poetic form
together with portions that are
or may appear to be in prose.
'Verse' implies verse-in-stanza.
This narrows the field considerably,
since not all poetic sections of the Bible
can be properly organized into stanzas.
Nevertheless, this includes
most of the popular stories of the Bible
and other well-known passages.
And of course, the Psalms.